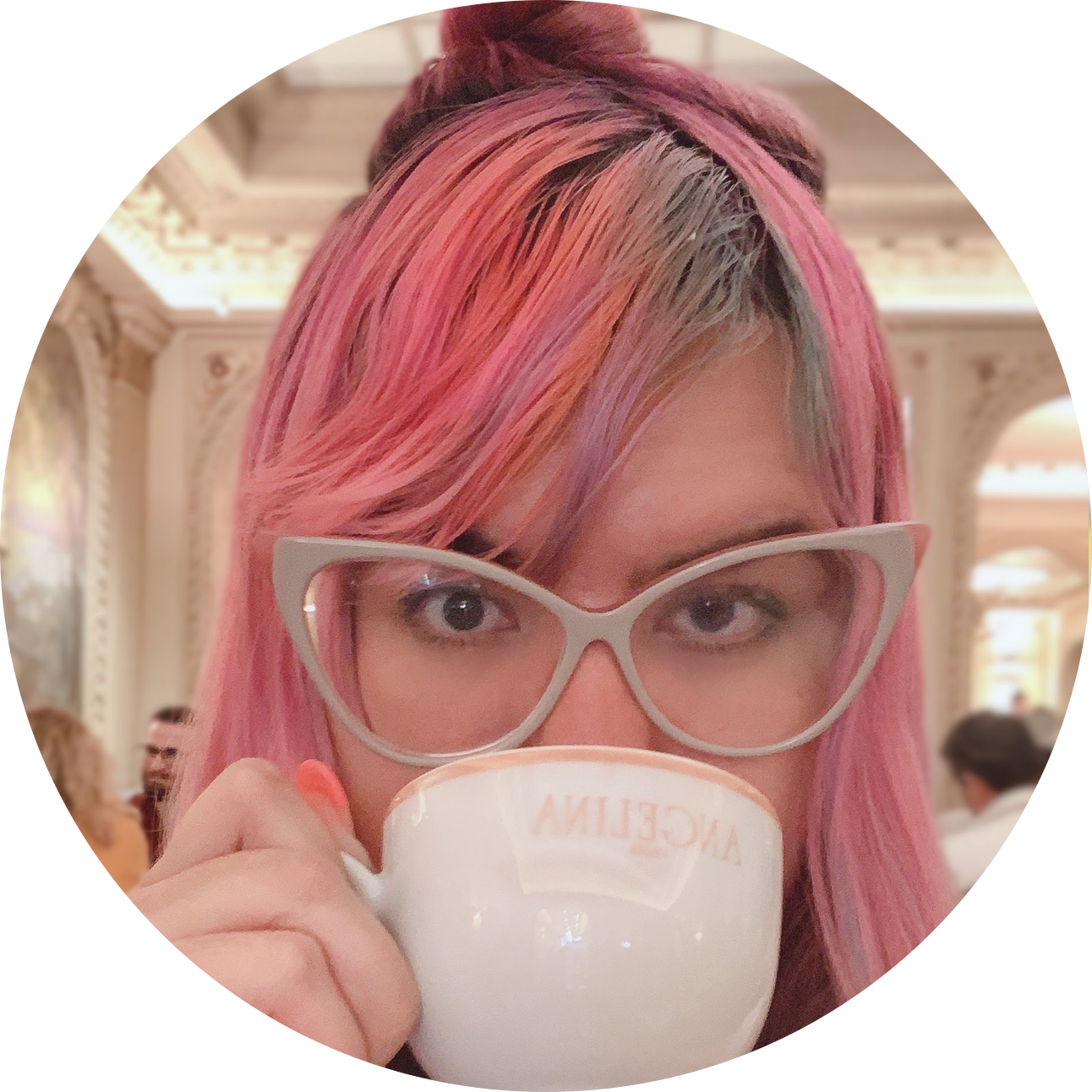 My name is Ana, I am an experienced graphic designer with a progressive career focusing on art direction, marketing and brand building. For more than 10 years I've worked in multidisciplinary fields of design, always aiming to bring the best experiences to people.
Before being a designer, I am a traveller, foodie and geek. For several years I have worked in the licensing business, designing the most amazing product experiences with global brands. These years also gave me a strong background in business and data analysing skills, that help leverage design to drive innovation and growth. Understanding the user, having true empathy for their needs, having the right data and have a deeper knowledge of your business is key to success for building great experiences, and I thrive for them in all my projects.
Performance and goal-oriented, bilingual senior art director & creative strategist, I'm acting for the last 5 years in the entertainment and theme parks industry.
Having cultivated an excellent record of success throughout my career—most recently producing significant results for "Mauricio de Sousa Produções" as a Senior Designer, I have graduate studies from "Instituto Federal Fluminense" in "Management, Marketing and Design". With a vast experience as production designer for interactive themed parks, experiences, live shows and attractions for Brazilian children and families all around the world, I am prepared to bring innovation and creativity. 
My position in Mauricio de Sousa Produções required solid multitasking and communication skills, involved ensuring that "Turma da Mônica" branding standards were maintained throughout the entire creative process, managing urgent timelines, understanding budget needs and how to build strong relationships with my team, in order to create unforgettable moments!
We build an average of 4 shows (3 itinerant ones and 1 resident, at "Parque da Mônica") and 8 thematic areas launched every year for which I draw about 200 costumes and 300 props, besides concept art for sets and character designs for these live experiences. Those are shows, thematic meetings and commercial events such as ComicCon Experience, São Paulo International Book Fair, Brazilian Day etc. I am responsible for supervising and approving that material with a team of other professionals among assistants, producers, seamstresses, chambermaids, sculptors, prop makers, scenic designers and painters.
I also create visual identity and image rebranding (children and family media cluster), graphic identity for original production shows and products, advertising for marketing campaigns, sales materials, consumer and trade events, design for television, print & outdoor media. 
Prior experience in editorial design and print production in the Publishing Industry.
Excellent verbal and visual communication skills | Management skills with understanding of marketing and creative process | Strong and persuasive presentation skills | Project management with proven track of balancing multiple projects, meeting critical deadlines, and monitoring tight budgets.
Creative concept | art direction | character design | costume design | production design | creative strategy | branding initiatives | re-branding | multicultural branding | integrated marketing campaigns | style guides | brand guides | advertising & design | project management | staff management | production budget management | creative agency direction | photo shoot direction | consumer and trade event design | business partner's relationship management